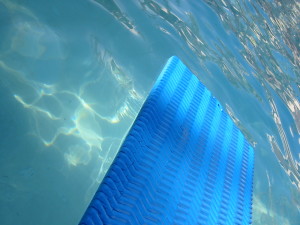 Summer is under way, and if you are lucky you own a pool or know someone who does. Rochester summers are not that long, but they can get pretty hot!
So, now is the time to brush up on pool safety. Backyard pool drowning is the second leading cause of unintentional injury-related death in children- kids 5 and under are at the most risk.
The following are some important statistics:
– 300 children under the age of 5 drown in swimming pools each year.
– 69% of those children were not expected to be in or near the pool, but were found drowned or submerged in the water.
– 77% of the accident victims had been missing for 5 minutes or less when they were found in the pool.
The American Red Cross offers advice on pool safety. Click here to read the article.
If you are buying a house with a pool and are new to owning a pool, it is a worthwhile investment to hire a professional to not only inspect the pool and its equipment, but to educate you on how a pool operates and all possible safety measures you can take to keep kids safe such as pool safety covers and pool alarms. Newer technology offers a bigger defense in keeping kids safe around pools.
*image Cook_FloatingMat