ROI- Return on Investment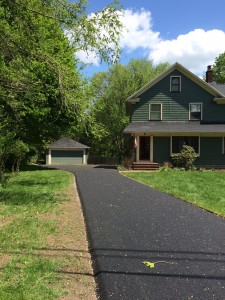 When making home improvements, it is always smart to think about Return on Investment (ROI). Homeowners want to increase the value of the property as well as make improvements that suit their needs.
People often ask how much value a new kitchen or bathroom adds to the potential sale price of the house. They also wonder what other improvements such as refinishing hardwood floors, adding a deck or patio or finishing off a basement will do to their property value.
The answer is never a simple one. There are too many variables to consider and each property and neighborhood is different. However, it is safe to say that most buyers today would like to see all of these types of upgrades. Buyers typically do not want to make improvements, but rather find a property that suits their needs right away.
A different aspect of home improvement is what we call deferred maintenance. Upgrading and fixing mechanicals and exterior work is essential to home value and competitiveness in the marketplace. Examples of mechanical maintenance are roof, HVAC, exterior paint or siding, electrical & driveway/steps/sidewalks.
Fixing, improving or replacing any of these items is not cheap but necessary if the homeowner hopes to receive top price for their home. But it is important to understand that keeping up with the maintenance of the property does not necessarily increase it's value.
Putting in a new driveway does not raise a potential list price, it does not guarantee the seller will receive any more money in their pocket when they go to sell. What it does is helps them to find a buyer more quickly and perhaps receive a better price closer to the actual list price. Again, every property is different, but it is important to understand this when thinking about what improvements to make and when.
I put in a driveway this spring. My previous driveway was in great disrepair and looked terrible. The pictures tells it all.

Replacing a driveway of this length (and we widened it) was quite expensive but completely necessary on many levels. This project did not increase the value of my property. It did, however, make it  look more appealing and presents the property as being well taken care of. Like many houses mine is a work in progress. It is a good idea to plan a major improvement to a property once a year. And, keep in mind major doesn't have to mean big dollars. Often times hard work and time can increase the value of a property exponentially- painting every room, putting in organizers and lights in all the closets and landscaping are just a few examples.
As our real estate market continues to recover the biggest lesson of the Great Recession is that real estate is not the investment it once was. Most people are not going to utilize the sale of their residence as part of their retirement. The greatest value comes in quality of life and enjoying your home. Keeping up with maintenance and making improvements big and small will make the home an enjoyable place to live and cut down on the stress of life.