Top Maintenance Issues to Address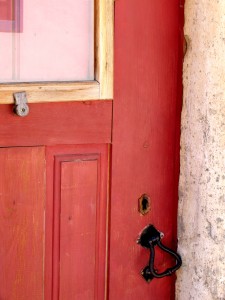 Before putting your house on the market it is best to take care of certain maintenance issues that would turn off prospective buyers. Taking the extra time to repair and spruce up areas of your home and yard will pay off when it comes time to market your property. Each item a buyer notes that needs to addressed makes them think dollar signs, and that money will come off the top when they sit down to write an offer.
The following links offer advice on some of the most common and most important deferred maintenance issues to address when selling your property:
1) How to fix a sliding glass door.
3)How to get rid of rotted wood
4) How to remove ivy from a house
8)How to clean windows most effectively
9) How to power wash a walkway
Happy Sprucing!
*image Traditional Door Detail by Jose Fuente